Networks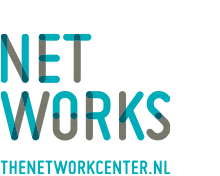 Output
Public presentations 2014
2014
Waarom is een computer soms zo traag?
H. Buhrman. Lecture at Universiteit van Nederland
http://www.universiteitvannederland.nl/college/waarom-is-een-computer-soms-zo-traag/
Vier vragen over de Kwantumcomputer van de NSA
H. Buhrman. NU.nl, 3 January 2014.
Kwantumcomputers: ranzendsnel rekenen op de kleinste deeltjes
H. Buhrman. Tweakers.
Small-worlds, complex networks and random graphs
R.W. van der Hofstad. YouTube.
Mathematical sciences and their value for the Dutch economy
R.W. van der Hofstad. Radiozender 'De kennis van nu'. 17 April 2014.
Colloquium of the Science Faculty of Leiden University
F. den Hollander. 18 February 2014.
Cleveringa lecture, Akademisch Genootschap, Eindhoven
F. den Hollander. 26 November 2014.
Stand van de Wetenschap: wiskunde
M.R.H. Mandjes. Spui 25, Amsterdam, 17 October 2014
NET-WORKS: een multidisciplinair project
M.R.H Mandjes, F.den Hollander en R.W. van der Hofstad. Royal Dutch Academie of Sciences, Amsterdam, 28 November 2014.
A System with a Choice of Highest-Bidder-First and FIFO Services
Tejas Bodas, Murtuza Ali and D Manjunath. 8th International Conference on Performance Evaluation Methodologies and Tools, Bratislava, Slovakia, 9-11 December 2014.
Optimaal combineren
A. Schrijver. Public lecture. Koninklijk Instituut voor Ingenieurs, Cruquius, Haarlem, 16 April 2014.
Wat is de kortste weg naar huis
A. Schrijver. Public lecture on networks at Museum Jeugd Universiteit/Museum Boerhaave, Leiden. 18 May 2014.