NWA-ORC grant for project PrimaVera
A multidisciplinary team from the Eindhoven University of Technology together with several scientists and companies, receives five million euros from science funder NWO for the "PrimaVera: Predictive maintenance for Very effective asset management" project.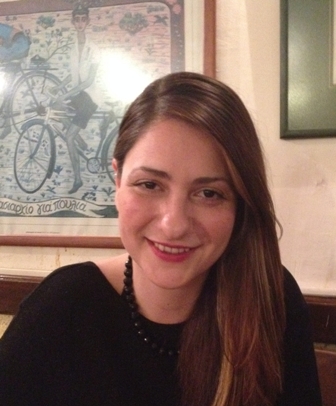 The Principal Investigator (PI) of the project is Prof. Marielle Stoelinga (University of Twente and Eindhoven University of Technology). Stella Kapodistria (TU/e and NETWORKS member) is one of the co-PI's.
Stella Kapodistria
Within the PrimaVera project, new big data algorithms will be developed to better predict disruptions to infrastructure and production resources and thus to better plan maintenance. This is the goal of predictive maintenance, e.g., no more train delays, power outages, or failure of production machines. The PrimaVera project represents a major step towards this goal.
The goal of PrimaVera is to make deployment of predictive maintenance easier and more effective in order to prevent e.g. train delays, power outages, or failure of production machines. By using a holistic approach to the maintenance workflow, the team will develop accurate, scalable, and real-time health diagnostics and prognostics and turn these into effective maintenance strategies that can operate in complex and uncertain environments. Thereby, making major steps in realizing the promises of predictive maintenance: better system performance at lower costs.
Research on Routes by Consortia
PrimaVera is part of Research on Routes by Consortia (ORC). This encourages free research through open calls for multi-year research of broad, inter- and trans-disciplinary conventions with a (social) purpose, on scientific and/or socially relevant topics with a clear added value for a broad, national approach.
The consortium consists of:
From academia: TU Eindhoven, University of Twente, Radboud University, Saxion University of Applied Sciences, The Hague University of Applied Sciences.
From companies: Damen Naval Ship Building, Technobis, Dutch Railways, ASML, Royal IHC, Rolsch Asset management, ORTEC Consulting Group, Alfa Laval.
From governmental bodies: Rijkswaterstaat, Water Authority De Dommel, Dutch Aerospace Centre