Networks Match Making Event: "I left with a creativity boost"
From 20 to 22 January 2020, the Gravitation Programme NETWORKS organised the Networks Match Making Event, jointly with the Vrije Universiteit Amsterdam and the Gravitation Programme SCOOP. The aim was to bring together researchers from social sciences, economic sciences, mathematics and computer science sharing an interest in complex networks, with the aim to discover valuable synergies. Over 45 participants from the academic partners, and from research intensive companies like CBS and RaboBank, came to Kaap Doorn to exchange ideas about available theories, techniques and methods, and to identify common challenges.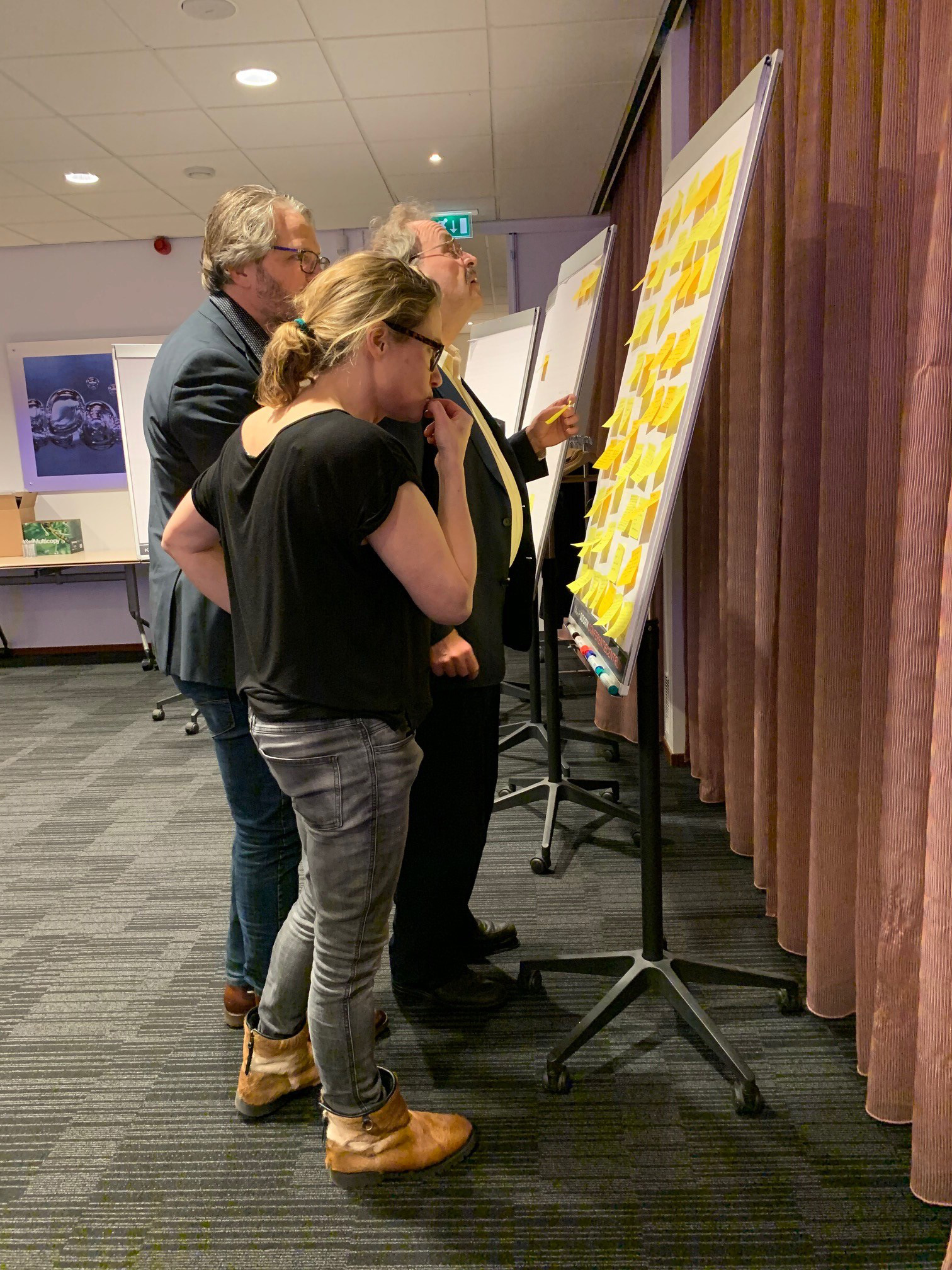 The programme started with 12 pitches by researchers from social and economic sciences. Out of these pitches, 8 topics were identified that were discussed in round table sessions. The main organisers Frank den Hollander (Leiden University) and Ines Lindner (Vrije Universiteit Amsterdam and Tinbergen Institute) look back on the event with great satisfaction:
Frank: "The meeting was a great learning experience and led to many new scientific contacts.''
Ines: "Our interdisciplinary speed dating was very intense and eye-opening. I left with a creativity boost. I am looking forward to joint projects and feedback on how our research makes sense in areas outside our comfort zones."
As a follow up, several workshops on specific topics will be organised in the Fall of 2020 and Spring of 2021.
For the complete programme and the list of speakers, see networksmatchmaking.nl