18.8 million euro for gravitation programme Quantum Software
The Ministry for Education, Culture and Science has awarded a Gravitation grant for large-scale research on quantum software. This grant of 18.8 million euro unites researchers from QuSoft, CWI, Leiden University, QuTech, TU Delft, UvA and the VU in pursuing state of the art research programmes in this new field. Project leader is Harry Buhrman, who is also PI of the NETWORKS programme.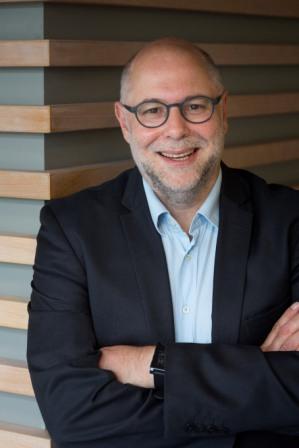 Buhrman (CWI / UvA) is very pleased: "We expect that small-scale quantum platforms and networks will soon become available. Such systems allow for calculations that extend far beyond those dreamed for conventional computers. The potential of these future quantum technologies is huge, but we will face great challenges in learning what to compute and how to perform such calculations. With this grant, we can develop the required quantum software. It's a huge scientific challenge that we can now address."
Buhrman points out the importance of the current quantum revolution: "We have reached a special moment, similar to the sixties when conventional computers were developed. We look ahead at an incredible amount of fascinating possibilities, some of which are yet unimaginable." Among other things, the consortium will explore possible applications in the development of new materials and the design of new medicine.
Quantum Software Consortium
The Quantum Software Consortium unites researchers from computer science, mathematics and physics. The grant was applied for by prof. dr. Harry Buhrman (CWI, Amsterdam University), prof. dr. Dirk Bouwmeester (Leiden University), prof. dr. Ronald Cramer (Leiden University, CWI), prof. dr. Ronald Hanson (QuTech, TU Delft), prof. dr. Stephanie Wehner (QuTech, TU Delft) and prof. dr. Ronald de Wolf (CWI, Amsterdam University).
More information
For more information about the Gravitation funding see the NWO website.

Source: Centrum Wiskunde & Informatica (CWI)
See also article published by Emerce
See also article published by Computable