Networks publishes 3rd Annual Report
In 2014 much effort was spent on setting up the programme's scientific and organisational structure, whereas in the second year, attention shifted to building up the scientific activities of the programme. By now, the programme is at full speed, with a solid organisation, and we are entering a new phase. Last year's results are presented in the Annual Report of 2016.
Scientifically, major progress has been made. Since its start, the programme
has led to over 300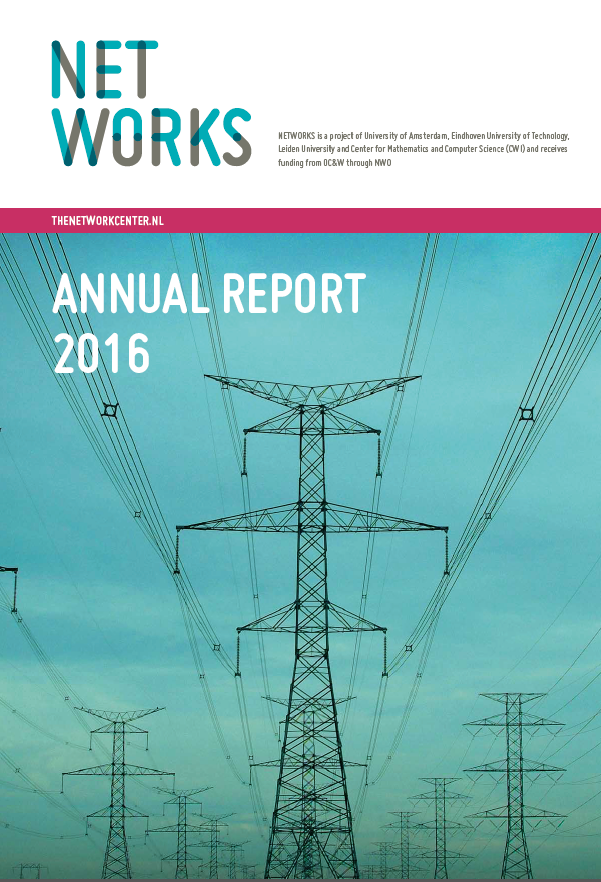 publications in leading journals and presentations at conferences on probability, combinatorics, operations research and algorithmics. The research interactions between the different research groups within NETWORKS are flourishing as well.

In 2016, the programme's Scientific Advisory Board assessed the scientific progress for the first time. In their report, the Board states it was "impressed with what has been done already" and that the programme is "clearly on its way to becoming a world center for research in a domain that is generating some of the most interesting and important mathematical and algorithmic questions being generated today, and in the years to come".