PhD Defense Abhishek
On January 22nd Abhishek will defend his PhD thesis entitled 'Stochastic Models for Unsignalized Road Traffic Intersections'.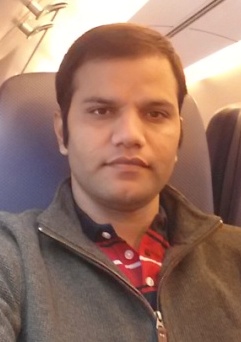 Abhishek's promotors are Sindo Núñez-Queija and Michel Mandjes.
The PhD defense will take place in the Agnietenkapel (Oudezijds Voorburgwal 229 - 231, 1012 EZ Amsterdam) and will start at 10:00 hrs.
As from January 1st 2019 Abhishek will be joining as a Postdoctoral Research Fellow for two years with Prof.dr. Jan Fransoo at the Kühne Logistics University in Hamburg.
Abstract
The vast majority of urban traffic intersections are priority-based unsignalised intersections, in which major roads have priority over minor roads. Performance analysis of this type of intersection is traditionally based on gap acceptance models, which have developed from classical queueing models. These models are based on the assumption that the crossing decision of a driver on the minor road is based on the gap between two successive vehicles on the major road. Abishek uses this model to analyse different types of traffic situations and participants.
You can read the thesis here.