Johan van Leeuwaarden Lecturer at 'Universiteit van Nederland'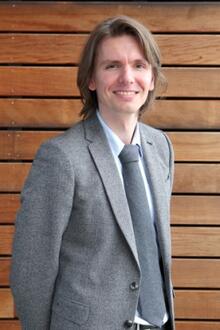 In the footsteps of Harry Buhrman, Johan van Leeuwaarden will shortly be giving lectures at the 'Universiteit van Nederland', a broadcasted platform where leading full professors bring their discipline to a wide public.
The public recordings of the first lecture, for which 300 tickets are available, will take place on Wednesday 18 November 2015, starting at 8.00 pm. and will be followed by drinks and a meet and greet at 9:30 pm.
Subject of the lecture is 'Netwerken'. The lecture will be given in Dutch.
Broadcasting will be in January 2016.
You are all invited to attend the recordings, which will take place in:
AIR Amsterdam
Amstelstraat 24
1017 DA Amsterdam
Price of the ticket: € 9,95
More information about lectures of the 'Universiteit van Nederland'