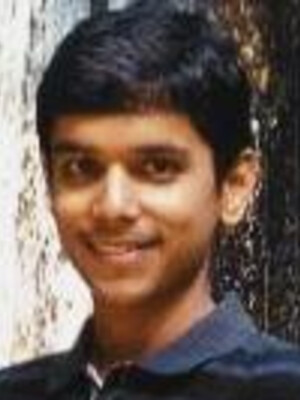 Manish Pandey, MSc
Contact
Eindhoven University of Technology
P.O. Box 513
5600 MB EINDHOVEN
The Netherlands
Email: m.pandey at tue.nl
Born in the Himalayan state of Uttarakhand, India, Manish graduated from Indian Statistical
Institute, Bangalore in 2018 with a Bachelor's degree in Mathematics. He completed his
Masters in Statistics from Indian Statistical Institute, Kolkata in 2020 with a specialization in
probability. The title of his Master's thesis was 'Excursion sets of Gaussian Processes' .
Manish will pursue his PhD at Eindhoven University of Technology, under the mentorship of
Remco van der Hofstad and Georgios Exarchakos. He is particularly interested in stochastic
processes and applied probability.